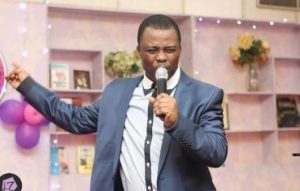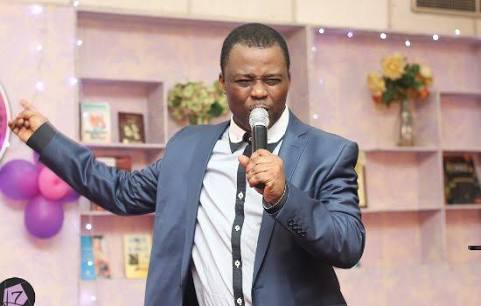 TOPIC: Weep No More (Mountain of Fire and Miracle Ministries Thursday, 24 May 2018)
FIRE SCRIPTURE: Isaiah 30:18-19
MEMORY VERSE:
"For his anger endureth but a moment; in his favour is life: weeping may endure for a night, but joy cometh in the morning." – Psalms 30:5
The MESSAGE:
God's promise to His children is for them not to weep again. Weeping comes as a result of grief and pain. Weeping indicates a state of sorrowfulness. Weeping makes the devil happy. We entertain the devil by crying. Why don't you convert your weeping into praying to demoralise the devil rather than throwing him into an ecstatic mood? God is saying, "Weep no more", this morning.
His word says, weeping may endure for a night but joy comes soon. It comes sooner than you can imagine. Joy is your portion, in Jesus' name.
No matter what you are going through right now, the night will come to an end. Every problem has an expiry date. The night will not last forever.
Joseph was hated by his brothers; he was sold into slavery and he was falsely accused by his master's wife. He landed in prison and was condemned to die. All these were the night periods; they were times he had so much grief and sorrow. But his problem expired the day he was summoned to the palace of Pharoah to interpret dreams. Your day of elevation and promotion will suddenly manifest!
A brother who had a First Class roamed aimlessly without a job for so many years until one day while strolling along the streets, he encountered a brother who invited him to a crusade where he prayed. On praying the first prayer point on the crusade ground, he fell and lay on the floor. He had a revelation where an angel took him to a grave and tapped the graveyard. An old woman came out of the grave. The angel summoned the old woman to give the brother what she took from his life. She initially protested but the angel looked at her seriously and she reluctantly released the possession of the brother. After that revelation, as they were sharing the grace, the brother woke up. The following day while strolling along the street as usual, he bumped into an old time friend who asked him what he was doing and that was how he got fixed to a good job, official car, luxury apartment and other basic needs of life.
God is still on the throne. No matter how difficult things might have been or look like presently, they will come to an end. Dark days do not last forever. There is light at the end of the tunnel. Weep no more, dear child of God. God will turn your night to day.
MOTIVATIONAL QUOTE:
When it is dark and it seems there will be no light, let the Holy Spirit take control.
PROPHETIC WORD:
Joy will replace your sorrow this morning. No more sorrow in your life.
PRAYER POINTS:
MORNING
1. Every dark situation in my life, give way to the light of God, in the name of Jesus.
2. I will rejoice and my enemies shall be sorrowful, in the name of Jesus.
3. Let the joy of the enemy over my life turn to sorrow, in the name of Jesus.
EVENING
4. Any situation in my life bringing sadness to my heart, receive solution now, in the name of Jesus.
5. Stubborn yokes in my life, break and release me now, in the name of Jesus.
6. O Lord, put on me the garment of gladness, in the name of Jesus.
7. Rivers of joy from the Lord, begin to flow in my life, in the name of Jesus.
"If you missed yesterday devotional, please click to read MFM Mountain Top Life Daily Devotional HERE
MOUNTAIN TOP LIFE is a daily devotional by Dr. D.K Olukoya (General Overseer, Mountain of Fire and Miracle Ministries, Worldwide)
Flatimes Notice Board: Until you are born again, God ever abiding presence will never be with you. You must be born again to enjoy continuous victory. Please say the displayed prayer below in faith:
Lord Jesus, come into my life. I accept You as my Lord and Personal Saviour. I believe in my heart You died and rose from the dead to save me. Thank You Lord for saving me, in Jesus name Amen.
If you just prayed the prayer of salvation online please send your testimonies and prayer request to contact@faithoyedepo.org, 07026385437 OR 08141320204.