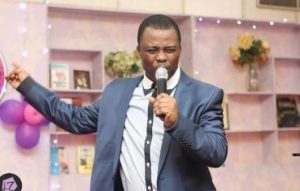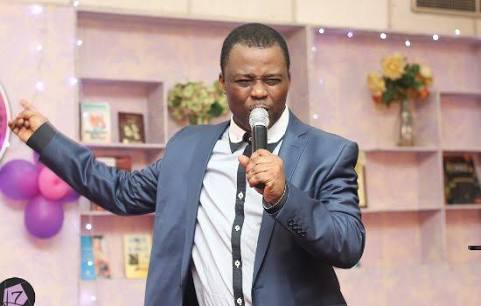 TOPIC: When Mercy Speaks (I) (Tuesday, 13 March 2018)
FIRE SCRIPTURE: Romans 9:10-16
MEMORY VERSE: "So then it is not of him that willeth, nor of him that runneth, but of God that sheweth mercy.'' – Romans 9:16
The MESSAGE:
In this life, the only thing that is constant is the mercy of God. The journey to the top in life requires the mercy of God to be successful. A life without mercy is full of struggle and profitless hard labour. When mercy steps into such life, a new story of success begins. Mercy is an act of kindness, compassion or favour. It is something that gives evidence of divine favour and blessing.
A young boy left the village in search of greener pasture in the city. He confessed that facing challenges of any kind could be extremely difficult. And to make matters worse, he had no educational qualifications. When he arrived in the city, he lodged somewhere under the bridge and started out working from one building site to another. He did it successfully because he was used to it. At the close of each day, he saved a part of his earning. After a year and few months or so, he had saved only eighty thousand naira with which he rented a one-room apartment down the street. The contractor of one of building sites was an expatriate from China. The engineer had taken a particular interest in him. By the time the project was completed in another two months, the engineer who had established a relationship with him asked to return with him to China. "I am not educated and I don't know if I will fare well in China," He retorted. But the transaction had been concluded. The little hustler had been turned into an importer of building materials from China.
Apostle Paul concluded the story when he said, "So then it is not of him that willeth, nor of him that runneth, but of God that sheweth mercy." (Romans 9:16). When mercy is speaking for you, your life cannot be explained by words. People cannot help but wonder how it works. No matter how hard we try, it is certain that we can never make headway all by ourselves. But in the midst of heartache and pain, you can find the hope and courage to go on. May you receive such intervention today, in the name of Jesus.
MOTIVATIONAL QUOTE:
When mercy is speaking for you, your life cannot be explained in words.
PROPHETIC WORD:
Today, may you receive divine intervention that cannot be explained in words.
PRAYER POINTS:
MORNING
1. My Father, by Your mercy, hearken to my voice and give me testimonies, in the name of Jesus.
2. O Lord, by Your mercy, my ladder of greatness shall not break, in the name of Jesus.
3. Every power robbing me of the mercy and favour of God, your time is over, release me and die, in the name of Jesus.
EVENING
4. By the mercy of God, I decree that the hand of the enemy shall not prevail over my life, in the name of Jesus.
5. You wicked power delaying the manifestation of my divine mercy, be destroyed, in the nameof Jesus.
6. Any wicked power delegated to waste my destiny, be wasted by fire, in the name of Jesus.
7. Wherever the enemy has knocked me down, mercy of God lift me up and restore me, in the name of Jesus.
If you missed yesterday devotional, please click to read "MFM Mountain Top Life Daily Devotional HERE" 
MOUNTAIN TOP LIFE is a daily devotional by Dr. D.K Olukoya (General Overseer, Mountain of Fire and Miracle Ministries, Worldwide)
Flatimes' Notice Board: Please do not prolong your salvation if you have not repented. Many are going home daily and tomorrow maybe too late…There is still hope, JESUS LOVES YOU!