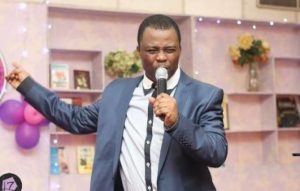 TOPIC: How To Pray (Mountain of Fire and Miracle Ministries Tuesday, 17 April 2018)
FIRE SCRIPTURE: Matthew 6:5-18
MEMORY VERSE:
"Now Peter and John went up together into the temple at the hour of prayer, being the ninth hour." – Acts 3:1
The MESSAGE:
Jesus in response to the request of His disciples taught them how to pray. Jesus' model prayer should guide us when we make our own prayers to God. As with everything of importance, prayer has principles guiding it. God is a God of principles and order (1 Corinthians 14:40). In order to have full access to God, you must come in a certain manner. No person of importance appreciates it when a person comes disorderly into their presence, not following the laid down protocols.
Jesus Christ, the Son of God, outlined in details how God desires for us to come into His presence. You must approach God in the right way. You must engage in prayer solely with the purpose of communing with God not to be seen by men. Your prayers must be directed to your heavenly Father. Prayers are like letters, they must be clear who the recipient of the letter is. As every letter needs a seal, your prayers need a seal also; the name of Jesus is the seal on your prayer. You must believe that God hears you when you pray. A heart that doesn't believe can't access God's presence. You must have reverence for God; the secrets of God are with them that fear Him. You must pray for the expansion of God's kingdom in the earth; this grants you access to petition for your needs. Malice, hatred or anger must not be found in your heart; these can lock you out of His presence.
When you approach God with the right qualities in this manner, there will be no limitation to your prayer. You will have access to the resources of heaven. Cultivate your heart to have these qualities. Approach God with right heart and enjoy access to heaven on earth.
MOTIVATIONAL QUOTE:
Righteousness is the bullet in the gun of prayer. When a righteous man prays, his prayer avails much.
PROPHETIC WORD:
I prophesy into your life today that the power of prayer shall come upon you.
PRAYER POINTS:
MORNING
1. Begin to thank God for His mercies and goodness upon your life and family, in Jesus' name.
2. Let the will of God be upheld in my life and those of my family members, in Jesus' name.
3. Evil altar ministering wickedness against my life in heavenly places be dismantled, in Jesus' name.
EVENING
4. Every spiritual wickedness resisting my prayers in heavenly places, enter into bondage, in Jesus' name.
5. Every wickedness, orchestrated against my life at night while I slept, be destroyed, in Jesus' name.
6. Let the judgement of God fall upon the wicked that is working against my prayer life, in Jesus' name.
7. Holy Ghost fire, incubate my prayer altar, in the name of Jesus.
If you missed yesterday devotional, please click to read MFM Mountain Top Life Daily Devotional HERE 
MOUNTAIN TOP LIFE is a daily devotional by Dr. D.K Olukoya (General Overseer, Mountain of Fire and Miracle Ministries, Worldwide)
Flatimes Notice Board: Until you are born again, God ever abiding presence will never be with you. You must be born again to enjoy continuous victory.
Please say the displayed prayer below in faith:
Lord Jesus, come into my life. I accept You as my Lord and Personal Saviour. I believe in my heart You died and rose from the dead to save me. Thank You Lord for saving me, in Jesus name Amen.
If you just prayed the prayer of salvation online please send your testimonies and prayer request to contact@faithoyedepo.org, 07026385437 OR 08141320204.