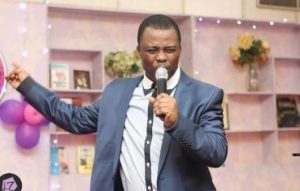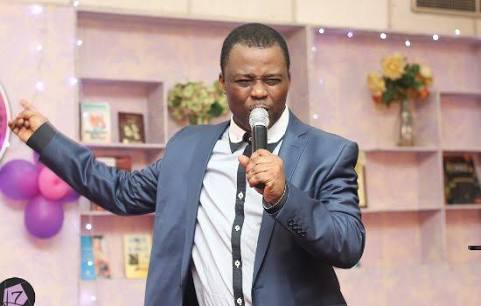 TOPIC: Dealing With The Root Of A Problem (Mountain of Fire and Miracle Ministries Wednesday, 18 July 2018)
FIRE SCRIPTURE: Genesis 18:9-14
MEMORY VERSE: Thou shalt arise, and have mercy upon Zion: for the time to favour her, yea, the set time, is come." –Psalms 102:13
The MESSAGE:
Virtually all the people that received miracles, signs and wonders, healing, deliverance and blessings in the Bible days never believed that their seasons of testimony could manifest. But God Almighty in His own mightiness, wisdom, power and divine agenda has set apart a time for every genuine child of God to experience what we call unbelievable breakthrough.
Whether you believe it or not it does not stop God from being who He is and does not stop Him from blessing you at His own divinely appointed time. In the book of Genesis 18: 9-14, strange visitors came to father Abraham. The Lord told him that his wife Sarah would conceive and have a child. The Bible says Sarah laughed because she never believed it could be possible anymore. Considering her age and that of her husband, father Abraham, it seemed impossible. But according to the season divinely appointed, Sarah delivered a covenant child, Isaac.
Beloved, there is a season already appointed by God for you to celebrate. There is a season divinely set for you to sing and dance your dance. That battle you are going through has an expiry date. Spiritually speaking, God has a set time for you to be promoted, lifted and to forget all your past afflictions.
Who would have believed that Job can come out of all the huge problems. In the book of Job 42:10, the Bible says: "And the Lord turned the captivity of Job", verse 12 of the same chapter says "So the Lord blessed the latter end of Job more than his beginning". Beloved, who told you that you will not experience the uncommon testimony of God in your life? There is a set time and a season in the calendar of God for you to experience what God alone can do. Wait for it. Even if it tarries, it will surely come one day at His perfect time. An unbelievable breakthrough shall be yours very soon, in Jesus' name.
MOTIVATIONAL QUOTE:
IT IS NOT YET OVER, AS LONG AS GOD IS INVOLVED.
PROPHETIC WORD:
Jehovah Rohi (the Lord that sees) will turn your captivity around.
PRAYER POINTS:
MORNING
1. Any power that has caged my breakthrough, release it and die, in the name of Jesus.
2. My breakthrough, what are you doing in the coven of witchcraft? Jump out by fire, in Jesus' name.
3. Powers that do not want my breakthrough to break forth, die, in the name of Jesus.
EVENING
4. O God, arise and catapult me from minimum to maximum, in the name of Jesus.
5. My long time afflictions, expire, in the name of Jesus.
6. Barrenness in my life, receive the resurrection power of God, in the name of Jesus.
7. My God that knows no impossibility, change my story to glory, in the name of Jesus.
If you missed yesterday devotional, please click to read MFM Mountain Top Life Daily Devotional HERE
MOUNTAIN TOP LIFE is a daily devotional by Dr. D.K Olukoya (General Overseer, Mountain of Fire and Miracle Ministries, Worldwide)
Flatimes Notice Board: Until you are born again, God ever abiding presence will never be with you. You must be born again to enjoy continuous victory. Please say the displayed prayer below in faith:
Lord Jesus, come into my life. I accept You as my Lord and Personal Saviour. I believe in my heart You died and rose from the dead to save me. Thank You Lord for saving me, in Jesus name Amen.
If you just prayed the prayer of salvation online please send your testimonies and prayer request to contact@faithoyedepo.org, 07026385437 OR 08141320204.