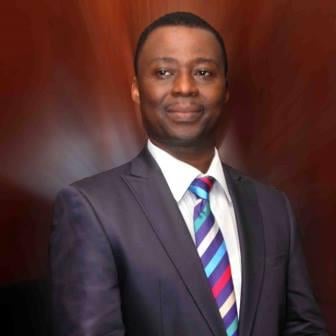 Mountain Top Life Devotional 2 May 2021 By Dr. D.K Olukoya – The Whole Duty Of Man
Click HERE for Previous MESSAGES by Dr. D.K. Olukoya
TOPIC: The Whole Duty Of Man (Mountain Of Fire and Miracle Ministries, MFM Daily Devotional 2 May 2021)
BIBLE IN ONE YEAR: 2 Samuel 5:11-25; 2 Samuel 6:1-23; 1 Chronicles 13-16
FIRE SCRIPTURE: Ecclesiastes 12:13-14
13 Let us hear the conclusion of the whole matter: Fear God, and keep his commandments: for this is the whole duty of man.
14 For God shall bring every work into judgment, with every secret thing, whether it be good, or whether it be evil.
MEMORY VERSE: "The fear of the LORD tendeth to life: and he that hath it shall abide satisfied; he shall not be visited with evil." – Proverbs 19:23
MOTIVATIONAL QUOTE:
The fear of God is an antidote to a life of futility and vanity.
PRAISE WORSHIP: Take a worship song as led by the Holy Spirit
PROPHETIC WORD FOR TODAY:
RECEIVE THE FEAR OF GOD THAT MAKES THE DIFFERENCE IN A MAN'S LIFE, IN THE NAME OF JESUS.
Mountain Top Life 2 May 2021 MESSAGE:
The word "Christian" means to be Christlike. God has done His own duty through the redemption of man. The redeemed man or woman (a Christian) also owes God the duty to grow into the image of Christ (Hebrews 9:14).
Also See: OPEN HEAVEN 2 MAY 2021 – DIVINE RESTORATION
From our Fire Scripture for today (Ecclesiastes 12:13-14), the conclusion of the preacher is that the whole duty of a man is to fear God and obey His commandment. Solomon was an anointed king of Israel, a prophet of God. He was anointed by God to rule over Israel. He can be described as that man that saw it all and had it all. He had fame, prosperity, power, riches, wisdom, yet he died an unfulfilled man. He discovered later in his life that the whole essence of living is to fear God and obey His commandment; hence his counsel in our text.
To fear God means to reverence Him, to love Him, to have faith in Him and in His Son, Jesus Christ, and to keep His commandments and be obedient to His will. This is the only thing that can make a man whole and perfect. Without the fear of God, man is nothing.
Every child of God is chosen and called to follow Christ. We have been given all we need for life and godliness and have access to the riches of His grace. However, if the foundation and your life is not laid on the fear of God and obedience to His word, your life will become futile and your fellowship with God will not stand. All the material possessions, intelligence, popularity or fame you have will be meaningless. The only thing that can give you fulfilment in this life and the life hereafter is to fear God and obey His commands.
It would amount to sin if we fail to follow God's word which is a revealer of God's mind to us as recorded in Micah 6:8. Doing His will equals to reverencing Him, because you cannot obey and reverence who you have no regards for. There is assurance of eternal life, strong confidence and divine security (Proverbs 14:26-27). What could be richer than abundant life? May God humble our hearts to fulfill this one but all-encompassing duty to fear God!
However, no man can fear God except by the help of the Holy Spirit. If you are not yet born again, surrender your heart today so that you can receive the presence of the Holy Spirit who alone can give you the grace and power to do so.
PRAYER POINTS:
MORNING
Father, teach me to walk in Your fear, in the name of Jesus.
Let the fear of God be the foundation of my decision in life, in the name of Jesus.
Father, help to yield myself as a servant to obey Your word, in the name of Jesus.
EVENING
My Father, let the Spirit of fear of God be activated in my life afresh, in the name of Jesus.
Lord, let every part of my being come in subjection to the obedience of God, in the name of Jesus.
My Father, reveal to me any area of my life where my obedience is yet to be complete, in the name of Jesus.
Father, grant me the courage to obey You, no matter how difficult, in the name of Jesus.
MOUNTAIN TOP LIFE is a daily devotional by Dr. D.K Olukoya (General Overseer, Mountain of Fire and Miracle Ministries, Worldwide)
Flatimes Notice Board: Until you are born again, God ever abiding presence will never be with you. You must be born again to enjoy continuous victory. Please say the displayed prayer below in faith:
Lord Jesus, come into my life. I accept You as my Lord and Personal Saviour. I believe in my heart You died and rose from the dead to save me. Thank You Lord for saving me, in Jesus name Amen.
If you just prayed the prayer of salvation online please send your testimonies and prayer request to ecounselling@mountainoffire.org, +234 (803) 078-0919 OR +234 (817) 363-1657.