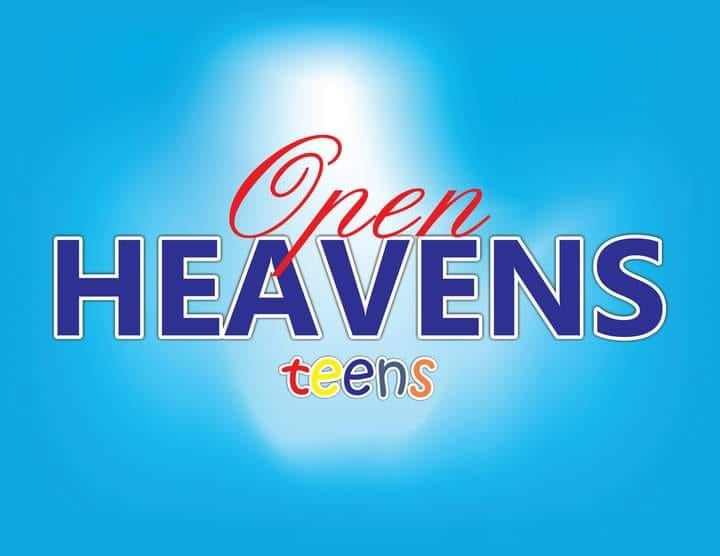 Open Heaven For Teens 22 January 2022: Right Or Light?
Click HERE for Previous Open Heaven Devotional for Teens
TOPIC: Right Or Light? [Open Heaven for Teens 22 January 2022]
MEMORISE: And the light shineth in darkness: and the darkness comprehendeth it not. John 1:5
READ: Titus 3:9-11
9 But avoid foolish questions, and genealogies, and contentions, and strivings about the law; for they are unprofitable and vain.
10 A man that is an heretick after the first and second admonition reject;
11 Knowing that he that is such is subverted, and sinneth, being condemned of himself.
MESSAGE:
Many Christians teenagers are too busy trying to be right instead of shining as light. Instead of influencing people around them through their lifestyle, they are busy arguing with unbelievers and backsliders on issues that have no value as regards eternity. In Paul's letter to Titus, he warned believers to stay away from pointless quarrelling and arguments over things written in the Scriptures.
This is the era where arguing Biblical principles and pulling men of God down trend fast on social media; you must never participate in it. It's not your duty to force people to obey the word of God, your responsibility is to preach the gospel in love, pray to God to open the eyes of their understanding and allow the Holy Spirit convict them of their sins. Just as the world never accepted everything Jesus practiced or taught, understand that the world will never accept everything you do as a child of God. Instead of trying to prove yourself right, make conscious efforts to follow Biblical principles and shine bright. When you let your light shine just as God commanded, the world will have no choice but to come to you!
PRAYER POINT:
Father, please help me preach the word of God in the world and constantly shine wherever I find myself.
HYMN: Stand Up! Stand Up for Jesus
Stand up! stand up for Jesus,
Ye soldiers of the Cross!
Lift high His royal banner;
It must not suffer loss.
From vict'ry unto vict'ry
His army shall He lead,
Till every foe is vanquished,
And Christ is Lord indeed.
Stand up! stand up for Jesus,
The trumpet call obey;
Forth to the mighty conllict,
In this His glorious day;
Ye that are men now serve Him
Against unnumbered foes;
Let courage rise with danger,
And strength to strength oppose.
Stand up! stand up for Jesus!
Stand in His strength alone;
The arm of Ilesh will fail you,
Ye dare not trust your own:
Put on the gospel armour;
And watching unto prayer;
Where duty calls, or danger,
Be never wanting there.
Stand up! stand up for Jesus!
The strife will not be long;
This day the noise of battle,
The next the victor's song;
To him that overcometh,
A crown of life shall be;
He with the King of glory
Shall reign eternally.
BIBLE IN ONE YEAR: Matthew 15:21-39; Exodus 1-3
Daily Devotional for Teen's guide was written by Pastor E.A. Adeboye, the General Overseer of the Redeemed Christian Church of God, one of the largest evangelical church in the world and also the President of Christ the Redeemer's Ministries.