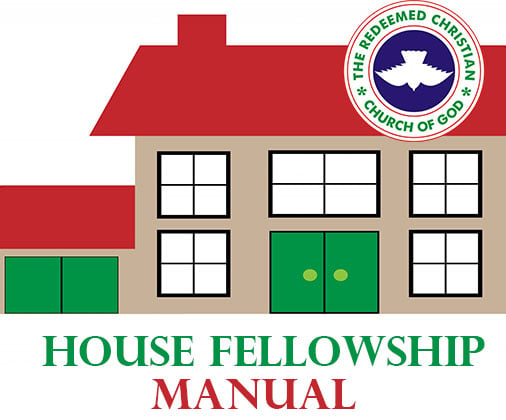 RCCG House Fellowship Leader Manual 21 November 2021, Lesson 12 – Lord At Thy Word!
Click HERE for Previous RCCG Manual
TOPIC: Lord At Thy Word! (Scroll down for RCCG House Fellowship 21 November 2021 Anthem)
OPENING PRAYER: Father, please speak thy word into my life.
PREVIOUS KNOWLEDGE: Leaders should ask the members the uses of laying hands in the Bible?
Also Read: Open Heaven 21 November 2021 – The Tongue Is A Fire
MEMORY VERSE: The grass withereth, the flower fadeth: but the word of our God shall stand for ever. – Isaiah 40:8
BIBLE TEXT: Isaiah 55:6-13 (KJV)
6 Seek ye the Lord while he may be found, call ye upon him while he is near:
7 Let the wicked forsake his way, and the unrighteous man his thoughts: and let him return unto the Lord, and he will have mercy upon him; and to our God, for he will abundantly pardon.
8 For my thoughts are not your thoughts, neither are your ways my ways, saith the Lord.
9 For as the heavens are higher than the earth, so are my ways higher than your ways, and my thoughts than your thoughts.
10 For as the rain cometh down, and the snow from heaven, and returneth not thither, but watereth the earth, and maketh it bring forth and bud, that it may give seed to the sower, and bread to the eater:
11 So shall my word be that goeth forth out of my mouth: it shall not return unto me void, but it shall accomplish that which I please, and it shall prosper in the thing whereto I sent it.
12 For ye shall go out with joy, and be led forth with peace: the mountains and the hills shall break forth before you into singing, and all the trees of the field shall clap their hands.
13 Instead of the thorn shall come up the fir tree, and instead of the brier shall come up the myrtle tree: and it shall be to the Lord for a name, for an everlasting sign that shall not be cut off.
LESSON INTRODUCTION: "And Simon answering said unto him, Master, we have toiled all the night, and have taken nothing: nevertheless at thy word I will let down the net." Luke 5:5. The word of God is too powerful to bring into existence anything that ordinarily was not in place. Genesis 1:1-3. Therefore, whatever you need in life as a Christian, speak his word back to Him, and also wait on Him for direction for any decision in life, Isaiah 30:21. Remember Simon Peter caught a net breaking miracle immediately he obeyed the word that Jesus spoke to him.
LEADERS DIARY.
LESSON AIM:
To make believers understand that the word of God is everlasting
TEACHING OBJECTIVES:
At the end of the lesson, members should be able to
i. Know that no situation in life can withstand the word of God.
ii. Know that there is Power in God's word
TEXT REVIEW: ISAIAH 55:6-13
i. God's words are everlasting
ii. Faith is needed to activate the word of God
TEACHING METHOD:
Use interactive/discussion method
TIME MANAGEMENT:
Share the teaching time using the suggested time schedule
LESSON OUTLINE:
HOW DOES GOD SPEAK?
i. God can speak through His Word ( The Bible). 2 Timothy 3:16-17
ii. God can speak through His anointed children. Hebrews 13:17
iii. God can speak through still small voice or audible voice. Job 4:16, Acts 9:3-6
iv. God can speak through Godly counsellors. Proverbs 11:14
WHO WILL GOD SPEAK HIS WORD TO?
i. God will speak his word to sinners for repentance. Proverbs 29:1, Acts 3:19, Ezekiel 18:20
ii. God will speak to the poor and the afflicted for prosperity and liberation. Isaiah 61:1-3
iii. God will speak to the sick for healing. Exodus 15:26, 1 Peter 2:23-24
WHOM WILL THE WORD OF GOD WORK FOR?
i. Those who confess and forsake their sins. Proverbs 28 :13
ii. Those who humble themselves before God always. James 4:10
iii. Those who always obey His word. 1 Samuel 15:22
ACTIVITY:
Mention those who God speaks his word to in the Bible.
SUMMARY:
God's word are mighty and everlasting
CONCLUSION:
No situation of life can withstand the word of the Lord. Your faith is needed to activate both the written and the spoken Word of God for testimonies. However, if any man reject God's word, such a fellow will be rejected by God. ASK KING SAUL? 1 Samuel 15:23
ASSIGNMENT:
Diligently carry out all the daily tasks outline in the Golden diet below
PRAYER POINTS
Father, thank you for always fulfilling your words everytime.
Father, help us not to doubt your words anymore.
Father, as we obey your word, please let it birth miracles in us.
Father, please help Daddy G.O in the ministry.
Father, please always remember your covenant with RCCG
GOLDEN DIET FOR THE WEEK
MONDAY:
Take ample time today to worship and thank God for His word.
TUESDAY:
Study The Word of God on healing and use the word against sickness
WEDNESDAY:
Study the Word of God on prosperity and obey all principles
THURSDAY:
Command every negative situation surrounding you to obey the Word of God.
FRIDAY:
Build up your faith in God by praying the Word of God in tongues. Jude 1:20
SATURDAY:
Administer deliverance to yourself through the word of God. John 8:32, 36.
SUNDAY:
Worship God throughout today for your total freedom.
House Fellowship Anthem
I love this family Of God,
So closely knitted into one,
They have taken me into their arms
And 'am so glad to be
A part of this great family
I bless this family of God,
So greatly prospered by the Lord,
They have taken me into their arms
And 'am so glad to be
A part of this great family
I know this family of God,
So deeply rooted in the word,
They have taken me into their arms
And 'am so glad to be
A part of this great family
I see this family of God,
So highly lifted above all,
They have taken me into their arms
And 'am so glad to be
A part of this great family
Come and join this family of God,
So highly favoured by the Lord,
They have taken me into their arms
And 'am so glad to be
A part of this great family
SUGGESTED TIME SCHEDULE
10 minutes for Opening Prayer, Praise and Worship
10 minutes for Testimonies
15 minutes for Bible Discussion
15 minutes for General Prayers
10 minutes for Questions & Answers
5 minutes for Welcoming New Members
10 minutes for Announcements, Offering, House Fellowship Anthem & Closing Prayers.
Total – 60 Minutes (1 Hour)
AUTHOR:
Pastor E.A. Adeboye.
The General Overseer of, The Redeemed Christian Church Of God.