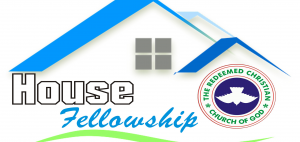 RCCG House Fellowship Leader Manual (Lesson 13) Sunday 28th Of November, 2021
Please Click HERE to read up both Teachers and Students Sunday School Manual
TOPIC: End Of First Quarter/Interactive Session
Summary Of Lessons Taught At The End Of First Quarter / Interactive Session (Lesson 1-12)
Also Read: Open Heaven 28 November 2021 – Who Is Your Real Enemy?
SUMMARY OF LESSONS 1 -12
LESSON ONE (01)
TOPIC: THANKSGIVING AND REJOICING IN LOCKDOWN
MEMORY VERSE: "In everything give thanks: for this is the will of God in Christ Jesus concerning you." 1 Thess. 5:18
BIBLE TEXT: Acts 16:20-26
[20]And brought them to the magistrates, saying, These men, being Jews, do exceedingly trouble our city,
[21]And teach customs, which are not lawful for us to receive, neither to observe, being Romans.
[22]And the multitude rose up together against them: and the magistrates rent off their clothes, and commanded to beat them.
[23]And when they had laid many stripes upon them, they cast them into prison, charging the jailor to keep them safely:
[24]Who, having received such a charge, thrust them into the inner prison, and made their feet fast in the stocks.
[25]And at midnight Paul and Silas prayed, and sang praises unto God: and the prisoners heard them.
[26]And suddenly there was a great earthquake, so that the foundations of the prison were shaken: and immediately all the doors were opened, and every one's bands were loosed.
LESSON INTRODUCTION: God Almighty is happy whenever you rejoice in Him and give Him thanks but He is happier and can move to intervene when we rejoice and thank Him in lockdown situations. Situations of lockdown have different dimensions and could come in both physical and spiritual colorations.
LESSON OUTLINES:
THREE LOCKDOWN SITUATIONS THAT REQUIRE REJOICING AND THANKSGIVING.
When in Captivity like Paul and Silas – Acts 16:20-26
When denied access or frustrated ike Joshua and the Israelites before the wall of JERICHO. Joshua 6:1-20
When the enemies come attacking like the case of King Jehoshaphat and the people of Judah. 2 Chronicles 20:1-23
God Almighty certainly TURNED AROUND the three situations above in the following area.
Paul and Silas were delivered from imprisonment. Acts 16:27
Joshua and Israel gained access into Jericho to take over the Promised Land after praising, rejoicing and thanksgiving. Joshua 6:21, 24
Jehoshaphat and Judah got victory on a platter of gold as they had victory over their enemies without a fight. 2 Chron. 20:24-29.
SUMMARY: God deserves praises in season and out of season.
CONCLUSION: In every situation, God demands and deserves our rejoicing and thanksgiving, it is the way out of that difficult situation, can you dare the devil and your enemies today, whatever the the situation you are going through, start rejoicing and thanking God and you will be surprised at the great turn around you will experience.
LESSON TWO (02)
TOPIC: OUR GOD CAN HANDLE ALL PLAGUES, DISASTERS AND PANDEMICS
MEMORY VERSE: "Thou art worthy, 0 Lord, to receive glory and honour and power: for thou hast created all things, and for thy pleasure they are and were created." – Revelation 4:11
BIBLE TEXT: Psalm 90:7-9, Romans 8:20-22
Psalms 90:7-9
[7]For we are consumed by thine anger, and by thy wrath are we troubled.
[8]Thou hast set our iniquities before thee, our secret sins in the light of thy countenance.
[9]For all our days are passed away in thy wrath: we spend our years as a tale that is told.
Romans 8:20-22
[20]For the creature was made subject to vanity, not willingly, but by reason of him who hath subjected the same in hope,
[21]Because the creature itself also shall be delivered from the bondage of corruption into the glorious liberty of the children of God.
[22]For we know that the whole creation groaneth and travaileth in pain together until now.
LESSON INTRODUCTION: When God completed the creation of heaven and the earth and everything in them, He looked at all He had made and pronounced it good. God's judgment often falls on man as a result of sin. We have ignored the holiness of God, and we are surprised that God in His anger takes His
holiness more seriously than we do. As sin entered the world, so death entered through sin (Romans 5:12). All these plagues, disasters and pandemics are not out of God's control, in fact, they play a role in God's plan. According to Joel 2: 25, God declared that He has an army of locust, cankerworm, caterpillar and palmerworm which He sometimes sends to the world for correction and judgments. The operation of these destructive amy of the Lord can only bring disasters, famine and hardship
to mankind.
LESSON OUTLINE:
WHAT THE BIBLE TELLS US ABOUT GOD?
• God as the Creator, Sustainer and Preserver of the Natural world, the first thing the Bible tells us about Him is that He created the
heavens and the earth (Genesis 1:1)
• He is the creator and He has power and the authority to control the natural forces.(Revelation 4:11)
• The Bible tells us that God influences the weather as we see in Deuteronomy 11:17.
• God sometimes causes natural disasters as a judgment against sin (James 5:17, Numbers 16:30-34)
• Plagues, disasters and pandemics are not part of God's original created order because the Bible says in Genesis I:31 "And God
saw everything that He had made, and, behold, it was very good. And the evening and the morning were the sixth day"
• God applied plagues, epidemics and other mighty acts to free His people from King Pharaoh of Egypt. Ex.7: 20-21, 8:2-5,16-19; 10:4-7, 11:1
ACTIVITIES:
i. What are other reason why God would decide to send plagues, disasters and pandemic to humanity?
ii. What are the things we can do as Christians to make God happy even if He is angry with humanity?
SUMMARY: God is the creator of everything, He can decide to use it for someone or against someone.
CONCLUSION: All these plagues, disasters and pandemics are evidences of God's anger. Our right response is to tremble before Him in holiness and repent of our sins in humility and praise our maker and our Saviour. "If my people, which are called by my name, shall
humble themselves, and pray, and seek my face, and turn from their wicked ways; then will I hear from heaven, and will forgive their sin,
and will heal their land" 2Chronicles 7:14.
LESSON THREE (03)
TOPIC: LET MY PEOPLE GO AND WORSHIP ME.
BIBLE TEXT: Exodus 7:1-16
MEMORY VERSE: "And the Lord spake unto Moses, Go unto Pharaoh, and say unto him, Thus saith the Lord, Let my people go, that they may serve me."- Exodus 8:1
LESSON INTRODUCTION: The sojourning of the children of Israel in the land of Egypt was 430 years (Exodus 12:40-41). They became slaves in Egypt many generations after Joseph had died because the new Pharaoh did not know Joseph and what he had done in the land of Egypt, so he enslaved them. God who is determined to bring them to freedom sent Moses and Aaron to Pharaoh to let His people go that they may serve Him, but Pharaoh said in Exodus 5:2 that "Who is the Lord, that I should obey his voice to let Israel go? 1 know not the Lord, neither will l let Israel go.
LESSON OUTLINE:
WHO ARE GOD'S PEOPLE?
In the Old Testament, the Israelites are referred to as "the people of God in Judges 20:2, 2 Samuel 14:13 and 2Chronicles 7:14. All those who accept Jesus Christ as their Lord and Saviour are also the people of God. Therefore, to be part of God's people, you must give your life to Jesus Christ and come under the umbrella of the only saving name, Jesus Christ. (Acts 4:12).
LET GOD'S PEOPLE GO
The reason for allowing God's people to go is to enable them serve the Lord and anything that prevents them from serving God must give way. Example of what must give way or let go are:
Slavery (Exodus 12:1-15, Romans 6:15-19)
Sicknesses and diseases (Exodus 23:25, Deuteronomy 7:15)
Barrenness and miscarriage (Deuteronomy 7:14, Exodus 23:26)
Lack and poverty (Deuteronomy 28:2, Philippians 4:19)
Failure and disappointments (Numbers 23:19)
-Demonic oppressions and attacks (1 Samuel 5:4, Acts 16:18)
Addictions (Titus 2:11-14)
Bondages and limitations (John 8:31-36)
Mourning (John 11:17-23)
Unfulfilled promises (2 Corinthians 1:20)
ACTIVITIES: What are other things that must give way apart from those stated above?
SUMMARY: God disallows everything that prevent His people from serving Him.
CONCLUSION: It took 10 mighty acts of God in the land of Egypt before Pharaoh allowed the children of Israel to go after which he pursued them with his army to the Red Sea where they met their final destruction. The only saving grace for you is to give your life to Jesus Christ, He must be your Lord and Saviour, only then you can command your release by the authority in the name of Jesus Christ.
LESSON FOUR (04)
TOPIC: AND THE MOUNTAINS WERE COVERED WITH WATERS
MEMORY VERSE: "He raiseth up the poor out of the dust, and lifteth up the beggar from the dunghill, to set them among princes, and to make them inherit the throne of glory: for the pillars of the earth are the Lord's, and he hath set the world upon them." 1 Samuel 2:8
BIBLE TEXT: Genesis 7:17-20; 1 Samuel 2:2-10
Genesis 7:17-20
[17]And the flood was forty days upon the earth; and the waters increased, and bare up the ark, and it was lift up above the earth.
[18]And the waters prevailed, and were increased greatly upon the earth; and the ark went upon the face of the waters.
[19]And the waters prevailed exceedingly upon the earth; and all the high hills, that were under the whole heaven, were covered.
[20]Fifteen cubits upward did the waters prevail; and the mountains were covered.
LESSON INTRODUCTION: The Bible is the mind of God (Isaiah 40:8) and through the Holy Spirit we can receive the interpretation of every word/mind of God. (1 Corinth. 2:6-11).
Mountains are known to be offshoot of the earth, they have much higher levels than the earth or what is called sea level in Geography/Science. However, the waters in the sea are never known to reach the mountains' height not to talk of overflowing to cover the mountains anywhere in our present world. From our text above, God is the one who can do and undo, once during the flood in the time of Noah, God made waters to cover the mountains and the waters which used to be below rose up while the mountains were now down. He is actually the God who can put down and lift up as He did to the mountains and waters. Anyone who sees himself as occupying a very high seat and fails to humble himself before God may be hit by a shaking that will debase or ridicule him and take him out of power. The Bible teaches "Wherefore let him that thinketh he standeth take heed lest he fall." (1Corith 10:12, Eph 6:5-11).
LESSON OUTLINE:
LESSONS FROM THE GOD THAT MADE THE MOUNTAINS AND THE WATERS.
Every position/status or promotion is from God Almighty and for a specific purpose. Ps. 75:6-7.
God wants us to carry out our positions/purposes on earth in humility before Him. 2 Chron. 34:24, Deut. 8:2-6.
God can turn the table – Deut. 8:11-20, Gen 7:17-20.
All things are created for His pleasures. Rev 10:6, Eph 3:9, Col. 1:16,
ACTIVITY: How to avoid and overcome mountain as a believer?
SUMMARY: Without any doubt, the Almighty God can deliver use from all mountains.
CONCLUSION: The mystery of God's creation of man is that man simply the clay in the Hand of Almighty God, the potter. Isaiah 64:8; Jeremiah 18:4-6, God can mould us to anything He Wishes, hence we must always be there to satisfy and fulfill His will, we are created for His pleasure.
LESSON FIVE (05)
TOPIC: HE THAT WATCHES OVER YOU NEITHER SLEEPS NOR SLUMBERS.
MEMORY VERSE: "Behold he that keepeth Israel shall neither slumber nor sleep." Psalms 121:4
BIBLE TEXT: PSALMS: 121:1-8
I will lift up mine eyes unto the hills, from whence cometh my help.
My help cometh from the LORD, which made heaven and earth.
He will not suffer thy foot to be moved: he that keepeth thee will not slumber.
Behold, he that keepeth Israel shall neither slumber nor sleep.
The LORD is thy keeper: the LORD is thy shade upon thy right hand.
The sun shall not smite thee by day, nor the moon by night.
The LORD shall preserve thee from all evil: he shall preserve thy soul.
The LORD shall preserve thy going out and thy coming in from this time forth, and even for evermore.
LESSON INTRODUCTION: God never sleeps nor slumbers, He's eternally awake. He is available every minute of every day for the entirety of our lives and into eternity. We need rest for the body and mind, but our God does not faint or grow weary Isaiah 40:28. It is when you become an enemy of God that you begin to look for security from other sources. when you have him on your side, you are not afraid in the day or at night because you know He is there to protect you Proverb 18:10.
LESSON OUTLINE:
EXAMPLE OF WHERE STRENGTH AND OTHER SOURCE OF SECURITY FAILED PEOPLE IN THE BIBLE
God made the enemies guarding Peter to sleep and He rescued Peter from them, Acts 12:1-11
Paul and Silas praised God in prison while the jailers were fast asleep and they did not wake up until they was an earthquake and the prisoners were released Acts 16:25-27
King Saul and his soldiers pursuing David also fell asleep and David removed his sword and still spared his life 1 Samuel 26:7-16
The Bible also tells us in Psalm 76:5-6 that all the enemies of God will be made to sleep while our God that neither sleeps nor slumbers remains awake.
ACTIVITY: If God never sleep nor slumber why do some Christian still fall prey of physical or spiritual insecurity?
SUMMARY: God nature is not like that of a mortal, therefore he does not posses the weakness of a mortal.
CONCLUSION: what you need to do to remain safe forever is to fear God. Don't let anything separate you and Him because if He is in on your side, you can sleep in peace and wake up in peace. Do not put your trust in any human security because they can fail. Put your trust in the One who never sleeps nor slumbers and He will take care of you.
LESSON SIX (06)
TOPIC: GOD OF WONDERS
MEMORY VERSE: "For unto us a child is born, unto us a son is given: and the government shall be upon his shoulder: and His name shall be called Wonderful, Counsellor, The Mighty God, The everlasting Father, The Prince of
peace." Isaiah 9:6
BIBLE TEXT: Exodus 3:13-14
[13]And Moses said unto God, Behold, when I come unto the children of Israel, and shall say unto them, The God of your fathers hath sent me unto you; and they shall say to me, What is his name? what shall I say unto them?
[14]And God said unto Moses, I AM THAT I AM: and he said, Thus shalt thou say unto the children of Israel, I AM hath sent me unto you.
Psalms 77:14
[14]Thou art the God that doest wonders: thou hast declared thy strength among the people.
LESSON INTRODUCTION: Wonder can be described as something that causes amazement or marvel or a feeling of heightened surprise or shocking amazement. Somebody described a wonder as something that causes you to wonder. Humans are always attracted to wonders. Its nature is such that it brings the recipient into spotlights, makes his or her to be seen as a superstar and also glorifies the Doer of the wonders.
LESSON OUTLINE:
EVERYTHING THING ABOUT GOD IS WONDER
Heaven of heavens cannot contain Him, 2 Chronicles 6: 18 and yet he lives inside a man, 1John 4:4.
God is love 1John 4:8 and at the same time a consuming fire Hebrew 12:29.
God is the most High Psalm 91:1 Higher than the highest Ecclesiastes 5:8 and yet respect the humble Psalm 138:6.
He is the Almighty
Psalm 91:1)power belongs to Him Psalm 62:11that is ; the commander-in-chief of the Hosts of heaven and earth says the in Isaiah 45:11 that "concerning the work of my hands command ye me."
He is the king eternal, immortal, invisible, the God that cannot be seen 1 Timothy 1:17 and yet he says in Proverbs 8:17 that "they that seek me early shall find me."
SOME TESTIMONIES ABOUT THE GOD OF WONDERS
He delivered Daniel from the Lions and King Darius an idol worshipper.
Give a testimony about Him Daniel 6:25-27.
He took ordinary dust and moulded it into a shape of man and breathed into it and it became a man Genesis 2:7.
He spoke to water and it became wine at the wedding in Cana of Galilee John 2:1-11.
He spoke to the red sea and the red sea parted Exodus 14:21-22.
He walked on the water Matthew 14:22-32.
He commanded the storm to be still and immediately it was still Mark 4:35-41.
LESSON ACTIVITIES: What other testimonies of wonders can you mention from the scriptures ?
SUMMARY: God is a wonder and He perform wonders.
CONCLUSION: Our God is wonder whichever way you talk about Him. He performed signs and wonders through Moses during the exodus of the Israelites from Egypt. Everything about Him is wonder. Not only is He wonder, He also does wonders Exodus 15:11says " who is like unto thee, O Lord, among the gods ? who is like Thee,glorious in holiness, fearful in praises, doing wonders"
LESSON SEVEN (07)
TOPIC: NO ONE KNOWS THAT DAY EXCEPT THE FATHER
BIBLE TEXT: Matthew 25:1-30
MEMORY VERSE: Matthew 24:36
"But of that day and hour knoweth no man, no, not the angels of heaven, but my Father only".
LESSON INTRODUCTION: The appropriate date of Christ's coming is not known by any person or angels except God the Father only Mark 13:32. Jesus stated clearly and emphatically that no one knows the day and the hour when he will return except the Father. He illustrated this with the illustration of Noah's flood in Matthew 24:37-39, that people were preoccupied with their own pursuits of life and refused to heed the warnings of God. They didn't realise what was happening until the flood came and swept them all away. His second coming will be like that, it will come as a total surprise.
LESSON OUTLINE:
HIS SECOND COMING WAS FORETOLD AS FOLLOWS:
By prophet Daniel in Daniel 7:13-14
By the Lord Jesus Christ himself in Matthew 25:31 and John 14:3
By the angels in Acts 1:10-11
The Apostles also witnessed it Acts 1:10-11, Timothy 6:14
SIGNS OF HIS SECOND COMING
The preaching of the gospel all over the world. Matthew 24:14, Mark 13:10
Appearance of false prophets and teachers, false Christ's and satanic denominations. 2 Peter 2:1-2, Mark 13:6, Revelation 2:6; 3:9, Matthew 24:5
3 calamities- wars and rumours of wars, famines, pestilences, earthquakes and so on. Matthew 24:6-7, Matthew 13:8
Increased knowledge. Daniel 12:4
perilous times will come. 2 Timothy 3:1-8
Apostasy, Backsliding, hypocrisy and betrayal in the church. 2 Timothy 4:4, Mark 13:2, Matthew 24:9,12
Demolition of the temple. Luke 21:5-6
ACTIVITY: Discuss how the coming of the Father will be.?
SUMMARY: The Father is coming soon live holy.
CONCLUSION: Since no one knows the day except the Father, we must live a holy and righteous life all the time as if Jesus Christ will return today, getting ourselves ready because his coming will be as a thief in the night Revelation 3:3, Revelation 16:15, 2 Peter 3:10. Be wise, be prepared because the signs of the end time is already here.
LESSON EIGHT (08)
TOPIC: I AM JESUS, WHOM YOU ARE PERSECUTING
MEMORY VERSE: And the king shall answer and say unto them, Verily I say unto you, inasmuch as ye have done it unto one of the least of these my brethren, ye have done it unto me. Matthew 25:40
BIBLE TEXT: Acts 9:1-5
And Saul, yet breathing out threatenings and slaughter against the disciples of the Lord, went unto the high priest,
And desired of him letters to Damascus to the synagogues, that if he found any of this way, whether they were men or women, he might bring them bound unto Jerusalem.
And as he journeyed, he came near Damascus: and suddenly there shined round about him a light from heaven:
And he fell to the earth, and heard a voice saying unto him, Saul, Saul, why persecutest thou me?
And he said, Who art thou, Lord? And the Lord said, I am Jesus whom thou persecutest: it is hard for thee to kick against the pricks.
LESSON INTRODUCTION:
Persecution is defined as pursuing in a manner to injure, grieve or afflict; other synonyms for this word include oppress, harass, distress, worry and annoy. Saul of Tarsus was in one way or the other advantaged by being intelligent to have graduated under Gamaliel but he ended up using this God's given advantage/opportunity to afflict the church of Christ until he was divinely arrested on his way to Damascus, that was his last duty in oppressing, afflicting and putting the church of Christ grieving. Beloved what special gift of advantage has God freely given you and you are using it to oppress, afflict and annoy the church. I pray that today you will repent in the Lord Jesus' name.
LESSON OUTLINE:
WAYS WE MAYBE PERSECUTING JESUS UNKNOWINGLY
Our Riches.
Our God's given talents.
Our properties.
Our Education.
Our Position
Our Family reputation
Our Spiritual gifts and Ministries.
ACTIVITY: Which other ways can we prosecute Christ unknowingly?
SUMMARY: Physical acquisition of wealth can make a man proud and a proud man will certainly prosecute Christ in any way.
CONCLUSION: The church invariably is described as the body of Christ, if in any way you have done or still doing any of these things; just like our memory verse says as long as you do it to the least of the person in the church, you have done it or prosecuted Jesus Himself.
LESSON NINE (09)
TOPIC: HOW ARE THE MIGHTY FALLEN
BIBLE TEXT: 2 Sam.1:19-27
MEMORY VERSE: "The beauty of Israel is slain upon thy high places: how are the mighty fallen!" -2 Sam.1:19
LESSON INTRODUCTION: To become a champion is great! However, the position of an ex-champion is not a good experience. anyone who are tested both would attested that the latter is to be seriously avoided. Also, to be in the position of honour and later be demoted may cause untimely death. Samson was a mighty deliverer God sent to the Israelites, So that he will deliver Israelites from the hand of Oppressors- the Philistines. Judges 16:3 says that Samson uprooted the gate at midnight against those who ambushed him. However, verse 1 of this says that he was in the house of a harlot. This was the beginning of his doom.
LESSON OUTLINE:
AVOIDABLE PITFALLS FOR THE MIGHTY
The mighty should avoid pride.- Proverbs 16:18
Disobedience to God's instructions.- 1 Samuel 15:22-23
Being over confident .- 1 Corinthians 10:12
The mighty must avoid lies .- Revelation 21:8
The mighty must avoid greediness. – 2 Kings 5:26-27
WHAT SHOULD THE MIGHTY DO TO REMAIN UNFALLEN ?
Constant and consistent prayer .- Luke 18:1-2 ; 1 Thess 5:17
Holiness without any compromise- 1 Peter 1:15-16
The mighty must remain humble before man and God :- 1 Samuel 15:17 ;Psalm 75:5-6
Worship God always . John 4:23-24
ACTIVITY: Mention other avoidable pitfall for the mighty
CONCLUSION: The call to Christianity is a honourable one. That is why the Bible says that we are more than conquerors, Romans 8:37.For the Christians to continually remain mighty in the hand of God till he comes, we must live to please him all the time.
LESSON TEN (10)
TOPIC: GOD KNOWS YOUR NAME AND ADDRESS
MEMORY VERSE: "And the Lord said unto him, Arise, and go into the street which is called Straight, and enquire in the house of Judas for one called Saul, of Tarsus: for, behold, he prayeth" Act 9:11
BIBLE TEXT: Psalms 139:1-13
Jeremiah 1:4-5
Then the word of the LORD came unto me, saying,
Before I formed thee in the belly I knew thee; and before thou camest forth out of the womb I sanctified thee, and I ordained thee a prophet unto the nations.
LESSON INTRODUCTION:
Our God is God of the universe, the God who created the Heaven and the earth. He created the stars and knows them each by name. Is it not amazing that out of the people that are alive on earth today, God knows your name personally, He knows where you live, what you think and what abilities you possess. He even knows how many hair are on your head. Matthew 10:30.
LESSON OUTLINE:
SOME BIBLICAL EXAMPLES TO SHOW THAT GOD KNOWS YOUR NAME
God addressed Adam directly after he and Eve hid themselves after eating the forbidden fruit in Genesis 3:9.
After Abraham passed the test in Genesis 22:11-13
He called Jacob in a vision in Genesis 46:1-4
He called Moses from the middle of the bush in Exodus 3:1-10
He called Samuel while he was sleeping in the sanctuary in 1 Samuel while he was sleeping in the sanctuary in 1 Samuel 3:1-10
Saul on his way to Damascus in Acts 9:4-5.
ACTIVITY: Discuss about God as the all knowing Father?
SUMMARY: God is the universe of all the earth.
CONCLUSION: Our loving and caring God sees each of us as an individual, He knows our personality and uniqueness, understands our worries, sees our minds at all times, knows our thoughts before their manifestation. No one knows us like He does, He created every part of us together in our mother's womb Psalms 139:13-14
LESSON ELEVEN (11)
TOPIC: THE MYSTERY OF LAYING OF HANDS
MEMORY VERSE: "He answered and said unto them, Because it is given unto you to know the mysteries of the kingdom of heaven, but to them it is not given". Matthew 13:11
BIBLE TEXT :Mark 16:15-18
And he said unto them, Go ye into all the world, and preach the gospel to every creature.
He that believeth and is baptized shall be saved; but he that believeth not shall be damned.
And these signs shall follow them that believe; In my name shall they cast out devils; they shall speak with new tongues;
They shall take up serpents; and if they drink any deadly thing, it shall not hurt them; they shall lay hands on the sick, and they shall recover.
Hebrews 6:1-2
Therefore leaving the principles of the doctrine of Christ, let us go on unto perfection; not laying again the foundation of repentance from dead works, and of faith toward God,
Of the doctrine of baptisms, and of laying on of hands, and of resurrection of the dead, and of eternal judgment.
LESSON INTRODUCTION: A mystery is something secret or unexplainable. Laying of hands may be physically attributed to the impartation of a superior on someone lesser especially when it comes to spiritual matters. As Christians, God has not put in us ignorance as to the mystery, however many Christians are not aware of the tremendous significance of laying of hands. This doctrine is important aside is still effective in the service of Gid today.
LESSON OUTLINE:
QUITE A NUMBER OF CASES ARE FOUND IN THE BIBLE FOR THE LAYING OF HANDS IN BOTH OLD AND NEW TESTAMENT
In identification of sacrifice as an offering for sin Lev 1:4, 3:2, 3:8, 3:13, 4:4, 4:15
Inl putting sin upon the scapegoat or bullock Lev 16:21, Num 8:10-12
In witnessing an accusation Lev 24:14
In imparting the Holy Spirit Num 27:18-23, Deut 34:9, Acts 8:17, 9:12, 9:16
In imparting blessing Gen. 48:13-15, Matt 19:15, Mark 10:16
In healing the sick Mark 1:41, 6:5, 6:18
In imparting Spiritual gifts 1 Tim 4:14
In working special miracles through Paul's hand Acts 19:11
In ordinary elders Acts 14:23
The laying of hands is a special spiritual process that is NOT just stretching forth of the hand but the special transfer of power, gifts from a superior to the lesser but the Bible strictly warned that we should not lay hands suddenly on no man 1 Tim 5:22
ACTIVITIES:
i. Why are some believers hasty to lay hands?
ii. Members should mention benefits of laying hands that they have seen or experienced?
SUMMARY: Laying of hands is a directive by God in the Holy Scripture, but should be done by the leading of the Holy Spirit
CONCLUSION: The mystery of laying of hands can best be explained that the holy people and obedient people can carry and transfer this special assignment. Jesus commanded it that when we lay our hands on the sick, they shall recover- Mark 16:18. Jesus demonstrated this by touching many that were sick and they recovered. Matthew 8:3, 14-15. There were many applications of laying of hands in the new testament by the disciples. Acts 13:3 – Impartation
LESSON TWELVE (12)
TOPIC: LORD AT THY WORD
MEMORY VERSE: "The grass withereth, the flower fadeth: but the word of our God shall stand for ever." Isaiah 40:8
BIBLE TEXT: ISAIAH 55:6-13
Seek ye the LORD while he may be found, call ye upon him while he is near:
Let the wicked forsake his way, and the unrighteous man his thoughts: and let him return unto the LORD, and he will have mercy upon him; and to our God, for he will abundantly pardon.
For my thoughts are not your thoughts, neither are your ways my ways, saith the LORD.
For as the heavens are higher than the earth, so are my ways higher than your ways, and my thoughts than your thoughts.
For as the rain cometh down, and the snow from heaven, and returneth not thither, but watereth the earth, and maketh it bring forth and bud, that it may give seed to the sower, and bread to the eater:
So shall my word be that goeth forth out of my mouth: it shall not return unto me void, but it shall accomplish that which I please, and it shall prosper in the thing whereto I sent it.
For ye shall go out with joy, and be led forth with peace: the mountains and the hills shall break forth before you into singing, and all the trees of the field shall clap their hands.
Instead of the thorn shall come up the for tree, and instead of the brier shall come up the myrtle tree: and it shall be to the LORD for a name, for an everlasting sign that shall not be cut off.
LESSON INTRODUCTION : "And Simon answering said unto him, Master, we have toiled all the night, and have taken nothing: nevertheless at thy word I will let down the net." Luke 5:5. The word of God is too powerful to bring into existence anything that ordinarily was not in place. Genesis 1:1-3. Therefore, whatever you need in life as a Christian, speak his word back to Him, and also wait on Him for direction for any decision in life, Isaiah 30:21. Remember Simon Peter caught a net breaking miracle immediately he obeyed the word that Jesus spoke to him.
LESSON OUTLINE:
HOW DOES GOD SPEAK?
i. God can speak through His Word ( The Bible). 2 Timothy 3:16-17
ii. God can speak through His anointed children. Hebrews 13:17
iii. God can speak through still small voice or audible voice. Job 4:16, Acts 9:3-6
iv. God can speak through Godly counsellors. Proverbs 11:14
WHO WILL GOD SPEAK HIS WORD TO ?
i. God will speak his word to sinners for repentance. Proverbs 29:1, Acts 3:19, Ezekiel 18:20
ii. God will speak to the poor and the afflicted for prosperity and liberation. Isaiah 61:1-3
iii. God will speak to the sick for healing. Exodus 15:26, 1 Peter 2:23-24
WHOM WILL THE WORD OF GOD WORK FOR ?
i. Those who confess and forsake their sins. Proverbs 28 :13
ii. Those who humble themselves before God always. James 4:10
iii. Those who always obey His word. 1 Samuel 15:22
ACTIVITY: Mention those who God speaks his word to in the Bible.
SUMMARY: God's word are mighty and everlasting
CONCLUSION: No situation of life can withstand the word of the Lord. Your faith is needed to activate both the written and the spoken Word of God for testimonies. However, if any man reject God's word, such a fellow will be rejected by God. ASK KING SAUL? 1 Samuel 15:23
HOUSE FELLOWSHIP ANTHEM
I Love This Family Of God,
So Closely Knitted Into One,
They Have Taken Me Into Their Arms
And `am So Glad To Be
A Part Of This Great Family
I Bless This Family Of God,
So Greatly Prospered By The Lord,
They Have Taken Me Into Their Arms
And ´am So Glad To Be
A Part Of This Great Family
I Know This Family Of God,
So Deeply Rooted In The Word,
They Have Taken Me Into Their Arms
And ´am So Glad To Be
A Part Of This Great Family
I See This Family Of God,
So Highly Lifted Above All,
They Have Taken Me Into Their Arms
And ´am So Glad To Be
A Part Of This Great Family
Come, Join This Family Of God,
So Highly Favoured By The Lord,
They Have Taken Me Into Their Arms
And ´am So Glad To Be
A Part Of This Great Family