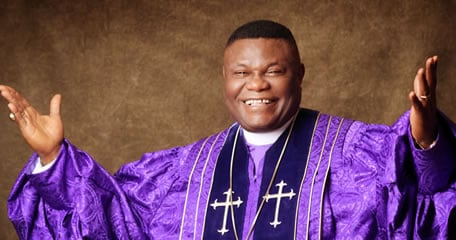 Topic: Consequence Of Unused Talent [TREM Devotional 13 February 2019]
Click HERE for Previous MESSAGES by Bishop Mike Okonkwo
"Take therefore the talent from him, and give it unto him which hath ten talents" Matthew 25:28 (KJV)
At times we do not realise that every action has its consequence. We forget that we are here on earth for a reason and heaven is our home. Today, I have come to remind you of this fact and much more to remind you of the consequence of unused talent. Before you read on, stop and think: in what area are you talented? What is that thing that you do rather effortlessly? Have you found a way to use it for the kingdom?
Many times, we think of talent in the church as singing – which is the obvious one. But that is not the only talent needed in Church. You may not be able to sing, but you are good at event planning, you can use it in the church; yours may be administration, it is highly needed in the church. You may be an engineer with a strong sense of sound, the church will need that too. Some people are extremely good with children, you are important to the church too. So you can see that no talent is unnecessary in church and none is more important than the other.
Our scripture today talks about the servants with talents of different values. The Master gave each servant talent according to his ability. If you read the whole story, you will see what each person did with theirs – did you notice that they all doubled theirs? The man with 5 gained 5 more, the man with 2, gained 2 more. This shows that the Master knew their capacity when engaging them. Unfortunately, the one with the one talent looked at the other two and envied their talents, so rather than put his gift to use, he was upset that he got only one and buried it. When the Master returned, He did not explain the sharing formula, rather, He took the one talent he buried and handed it over to the one who had 5 talents and had doubled it.
What are you doing with the talents God has deposited in you? Don't be like the man that buried his. The church world needs the grace you carry, so put it to work and you will be glad you did.
Further Reading: Matthew 25:14-30
Daily Bible Reading: Morning- Leviticus 14; Evening- Matthew 26:51-75
Written by Dr. Mike Okonkwo; Is the Presiding Bishop of The Redeemed Evangelical Mission (TREM); a versatile man of God with over 30 years of dedicated service unto the Lord.
Flatimes' Notice Board: Until you are born again, God ever abiding presence will never be with you. You must be born again to enjoy continuous victory. Please say the displayed prayer below in faith:
Lord Jesus, come into my life. I accept You as my Lord and Personal Saviour. I believe in my heart You died and rose from the dead to save me. Thank You Lord for saving me, in Jesus name Amen.
If you just prayed the prayer of salvation online please send your testimonies and prayer request to trem@trem.org, Phone: +234 1 773 8584