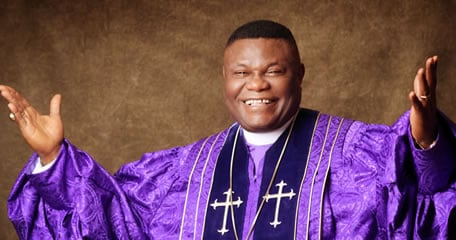 TREM Devotional 17 March 2021 Daily Devotional By Bishop Mike Okonkwo – Attitude Is Everything
Click HERE for Previous MESSAGES by Bishop Mike Okonkwo
TOPIC: Attitude Is Everything (TREM Devotional 17 March 2021)
"Then Pharaoh sent and called Joseph, and they brought him hastily out of the dungeon: and he shaved himself, and changed his raiment, and came in unto Pharaoh". Genesis 41:14 KJV
According to Winston Churchill, greatness is in failing and failing and failing and yet having a brutal audacity and refusing to quit. It looks as if everything is lost, yet you have an audacity that says: "If I am going to fall, I will fall standing." A brutal and a holy audacity while standing – that is the attitude that a child of God should have. They put Joseph in prison and then they had to beg him to come out. Some people cannot experience elevation because they have refused to interpret the dreams that will bring them out of prison. They are bitter with everyone. You refused because you don't understand relationship – that your lifting is connected to somebody.
Child of God, attitude is everything; not your qualification! Today, even the marketplace has discovered that apart from your qualification, expertise, skill and other things, attitude is key. You can have all it takes but if you can't work with people, no one wants to hire you because you will destroy the work. Even in the face of difficulties, Joseph maintained the right attitude. He served Potiphar. He could have been bitter but he chose to serve. He served in every quarter he found himself until he got to the palace where Pharaoh appointed him as ruler. Pharaoh was just sitting on the throne but the real person ruling was Joseph; at his word, every person obeyed. He was respected! But when he was going down, it looked like he was a loser.
When he finally revealed himself to his brethren, he wasn't boastful about it. He didn't use his elevation as an opportunity for payback. Rather, he encouraged his brothers and gave them assurance. "Now therefore be not grieved, nor angry with yourselves, that ye sold me hither: for God did send me before you to preserve life" (Genesis 45:5 KJV).
Further Reading:
Genesis 45:1-15
Daily Bible Reading:
Morning – Deuteronomy 28-29
Evening – Mark 14:54-72
Written by Dr. Mike Okonkwo; Is the Presiding Bishop of The Redeemed Evangelical Mission (TREM); a versatile man of God with over 30 years of dedicated service unto the Lord.
Flatimes' Notice Board: Until you are born again, God ever abiding presence will never be with you. You must be born again to enjoy continuous victory. Please say the displayed prayer below in faith:
Lord Jesus, come into my life. I accept You as my Lord and Personal Saviour. I believe in my heart You died and rose from the dead to save me. Thank You Lord for saving me, in Jesus name Amen.
If you just prayed the prayer of salvation online please send your testimonies and prayer request to trem@trem.org, Phone: +234 1 773 8584