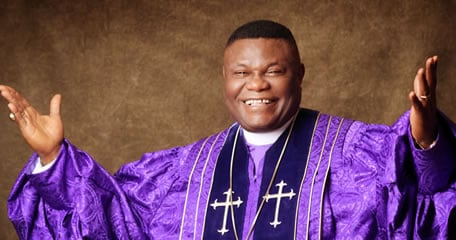 Topic: Don't Build Your Faith On Convenience [TREM Devotional 19 July 2020]
Click HERE for Previous MESSAGES by Bishop Mike Okonkwo
"Another parable put he forth unto them, saying, The kingdom of heaven is like to a grain of mustard seed, which a man took, and sowed in his field:" Matthew 13:31 (KJV)
Today, we have a generation who only want to do convenient things. But you can't build faith on convenience. It is not always convenient to follow God. If I looked at convenience, we will not be where we are today as a ministry. When we came into the current location of the World Headquarters, it looked like an impossible task. Monkeys and wild animals were playing on the land and no one was ready to touch it. But I knew that this is the place God spoke to me about. If you visit the location today, you will not believe it is the same place that no one as ready to touch.
Was it convenient? No. But did that deter us? No. You must come to terms with the fact that there is a price to pay to enjoy the full liberty that Jesus has made available to you. The same is true in every area of life. The liberty you enjoy today was paid for by someone. If you are not ready to pay the price to follow every word that proceeds from the mouth of God, then you will live below your inheritance. Has the price been paid? Yes, it was paid in full, but that does not absolve you of the price you need to pay. Jesus said in Luke 9:23 (MSG) and I will be looking at it in the Message translation because it drives home the point: "Then he told them what they could expect for themselves: 'Anyone who intends to come with me has to let me lead. You're not in the driver's seat—I am. Don't run from suffering; embrace it. Follow me and I'll show you how.'"
When you pay the price and set the pace, people will follow you. We paid the price and today, the area that was deserted is now a prime location simply because someone paid the price. That is what the kingdom is all about. Pay the price and set the pace. You will succeed!
Further Reading: Matthew 13:1-32
Daily Bible Reading: Morning- Psalms 23-25; Evening- Acts 21:18-40
Written by Dr. Mike Okonkwo; Is the Presiding Bishop of The Redeemed Evangelical Mission (TREM); a versatile man of God with over 30 years of dedicated service unto the Lord.
Flatimes' Notice Board: Until you are born again, God ever abiding presence will never be with you. You must be born again to enjoy continuous victory. Please say the displayed prayer below in faith:
Lord Jesus, come into my life. I accept You as my Lord and Personal Saviour. I believe in my heart You died and rose from the dead to save me. Thank You Lord for saving me, in Jesus name Amen.
If you just prayed the prayer of salvation online please send your testimonies and prayer request to trem@trem.org, Phone: +234 1 773 8584