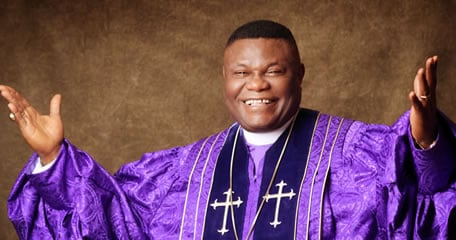 Wisdom For The Day Devotional 22 March 2023 By Bishop Mike Okonkwo: Sit Down To Be Instructed
Click HERE for Previous MESSAGES by Bishop Mike Okonkwo
TOPIC: Sit Down To Be Instructed (TREM Devotional 22 March 2023)
"And five of them were wise, and five were foolish. They that were foolish took their lamps, and took no oil with them: but the wise took oil in their vessels with their lamps." Matthew 25:2-4 (KJV)
Wisdom For The Day MESSAGE:
The wise virgins are the set of believers who don't count themselves to have arrived. Just as Paul stated: "…I count not myself to have apprehended: but this one thing I do, forgetting those things which are behind, and reaching forth unto those things which are before," (Philippians 3:13 KJV). The wise virgins kept on finding out from the scriptures: Who am I? What do I have in Christ? What can I do in Christ? What authority do I have? How do I navigate through this world with all the temptations? What does God require of me? What does God require now that I am saved?
When Paul encountered the Lord on the road to Damascus; he asked: "… Lord, what wilt thou have me to do? And the Lord said unto him, Arise, and go into the city, and it shall be told thee what thou must do." (Acts 9:6 KJV). After you are saved, you should sit down to be instructed.
The wise virgins who took oil are believers who follow instructions. When they were instructed to give, they gave. When they were told to pray, they prayed. When they were instructed to worship, they obeyed. When they were instructed to attend services, they attended. When they were instructed to get involved, they got involved. They deployed their gifts to serve the Lord's agenda. They never held back at all. By so doing they were active! They were on fire! They studied the word and they loaded their spiritual magazine with the word. The wise virgins are those believers who are brutally standing in their reality in Christ, knowing they are in a war here on earth.
According to the scripture, the bridegroom came at midnight (at the unguarded hour), but five wise virgins were prepared and ready. They filled their lamps because they had extra oil. They have been taught the importance of having extra oil. But the foolish ones are those who refused to be in service and never heard such instructions, and when they heard, they did not take heed to it.
FURTHER READING:
Hebrews 13:7-17
DAILY BIBLE READING:
Morning – Joshua 7-9
Evening – Luke 1:21-38
Wisdom For The Day Devotional was Written by Dr. Mike Okonkwo; Is the Presiding Bishop of The Redeemed Evangelical Mission (TREM); a versatile man of God with over 30 years of dedicated service unto the Lord.
Flatimes' Notice Board: Until you are born again, God ever abiding presence will never be with you. You must be born again to enjoy continuous victory. Please say the displayed prayer below in faith: Lord Jesus, come into my life. I accept You as my Lord and Personal Saviour. I believe in my heart You died and rose from the dead to save me. Thank You Lord for saving me, in Jesus' name Amen.
If you just prayed the prayer of salvation online please send your testimonies and prayer request to trem@trem.org, Phone: +234 1 773 8584