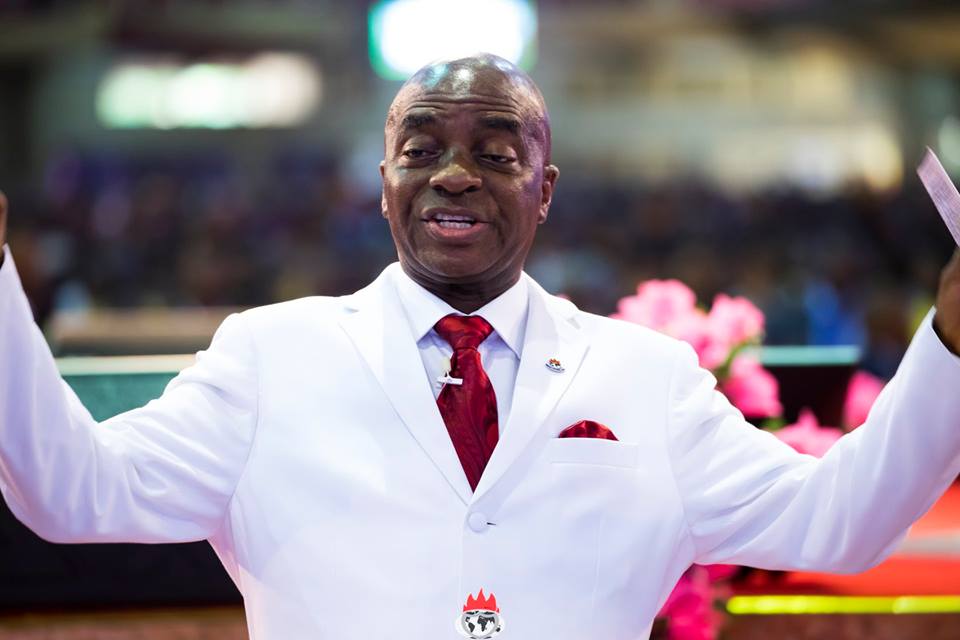 Engaging the Unlimited Power of Faith in the Word! By Bishop David Oyedepo
View other inspiring MESSAGES by Bishop David Oyedepo
Topic: Engaging the Unlimited Power of Faith in the Word!
Welcome to the final teaching for the month! I believe you were blessed by the last teaching. Today, we shall focus on: Engaging the Unlimited Power of Faith in the Word!
From Scriptures, we discover that at the root of all divine interventions, rewards and blessings is faith because it is a determining force for God's intervention on our behalf. The Bible says: …but the word preached did not profit them, not being mixed with faith in them that heard it (Hebrews 4:2).For instance, in tertiary institutions, there are core and elective courses; until you pass the core course, you will not be promoted to the next level. Faith is not an elective course in the Kingdom; it is the principal thing. Whosoever wants to see God at work in his/her favour must believe that God is Who He says He is, and will do what He says He will do. Every promise in the Bible is for our desired turnarounds, but it will only work by faith (Luke 1:45).
Also Read: Unveiling The Wonder Virtues In The Word! By David Oyedepo
Faith does not just believe that God exists; it is obedience to the Word to prove that we believe Him, and that commits God to perform our desired expectations. Our faith in the Word is fake if it is void of obedience. This is because obedience of Scripture is what gives credibility to faith (James 2:17). Our faith is ineffective without the appropriate actions. Moreover, among other benefits, faith confers us with supernatural mastery over life's situations and circumstances. As it is written: For whatsoever is born of God overcometh the world: and this is the victory that overcometh the world, even our faith(1 John 5:4). Therefore, until we understand the mystery of faith in the Word, our discovery from the Scriptures (revelation) will be mere frustration because it is faith that defines everyone's destiny(Matthew 9:29).Furthermore, faith in the Word entails believing equally whatever we have received, which in turn empowers us to manifest as sons of God. Therefore, we must understand that what we hear is powerless until we believe it; and what we receive is helpless until we believe it. It is a combination of receiving and believing that empowers our full-scale manifestation. It is not enough to receive the Word, we must go a little further to believe the Word in order to dominate our circumstances (John 1:12).
What then is the Nature of Faith?
1. Faith is in Action, not in Words:
Faith is doing what God says in His Word about any desire of our lives. It is the answer to all seemingly impossible situations around us. As it is written: So then faith cometh by hearing, and hearing by the word of God (Romans 10:17).When our faith is released, it changes our status spiritually to make us operate in the heavenlies. Every act of faith on the Word of God commits God's integrity to perform and when He steps in, wonders happen. When we encounter God's Word, it addresses any issue of our lives provided we act in faith, because that makes us commit God to bail us out of it. We must not assume that we believe because we are to consciously mix the Word with faith in our hearts (Romans 10:10). Understanding inspires faith; it simply means being able to see what God is saying and that comes through a process of meditation. Meditation is pondering on the Word we have received in our hearts, till faith is secreted to absorb it. That is why we need to get hold of the right Word to consciously release and activate our faith.
2. Faith is a Spiritual Force Within that Determines the Triumphs and Happenings around Us:
When the paralytic man was lowered through the roof, Jesus saw the force of faith within them and said: …arise, and take up thy bed (Mark 2:9).There was also a cripple that Paul perceived had faith to be healed and he commanded him to stand up. Immediately, he was made whole. The force of faith within created the environment for his healing and deliverance (Acts 14:9-10). The level at which the Word will profit us is determined by the degree of faith within us. Therefore, faith is not on the face, but in the heart. The events of our lives are according to our faith. Every man's future is as designed by his faith. Therefore, it is wisdom to invest in our faith and keep it strong, so that when God unveils His next level plan for us, our faith can receive it (Matthew 9:29).
In conclusion, faith has to be bought, not wished. We buy with our time, high-level discipline and understanding. Spiritual understanding is boosted by fasting, discipline and prayer. Faith also comes by hearing from God, and hearing from Him is not cheap. It calls for high-level spiritual sensitivity 24/7 because we can't tell when He will speak. John said, "I was in the Spirit on the Lord's day…" (Revelation 1:10). Thus, you must be born again. Are you born again? If you are not, this is an opportunity to do so. Simply say the following prayer: Lord Jesus, I come to You today. I am a sinner. Forgive me my sins. Cleanse me with Your precious Blood. Today, I accept You as my Lord and personal Saviour. Thank You Jesus for saving me! Now, I know I am born again!"
For further reading, please get my books: Turnaround Power of the Word, The Force of Freedom, Walking in Dominion, Satan Get Lost, Born to Win and Fulfilling your Days. I invite you to come and fellowship with us at the Faith Tabernacle, Canaanland, Ota, the covenant home of Winners. We have four services on Sundays, holding at 6:00 a.m., 7:50 a.m., 9:40 a.m., and 11:30 a.m. respectively.
I know this teaching has blessed you. Write and share your testimony with me through: Faith Tabernacle, Canaanland, Ota, P.M.B. 21688, Ikeja, Lagos, Nigeria; or call 01-4548070, 01-4548280; or E-mail:feedback@lfcww.org; Face book: www.facebook.com/davidoyedepoministries/; Twitter: @DavidOyedepoMin.
David O. Oyedepo is a Nigerian Christian author, architect, preacher, and the founder and presiding bishop of the mega church, Living Faith Church Worldwide, also known as Winners' Chapel