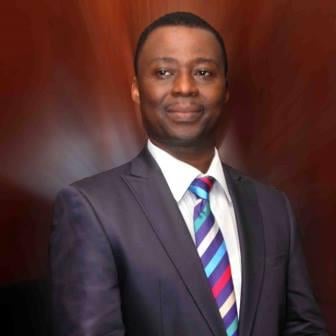 MFM Mountain Top Life Daily Devotional 30 December 2020 By Dr. D.K Olukoya – Acidic Prayers For Unchallengeable Victory
Click HERE for Previous MESSAGES by Pastor D.K. Olukoya
TOPIC: Acidic Prayers For Unchallengeable Victory (Mountain Of Fire and Miracle Ministries, MFM Daily Devotional 30 December 2020)
BIBLE IN ONE YEAR: Revelation 12-18
FIRE SCRIPTURE: Deuteronomy 32:20-24 (KJV)
20 And he said, I will hide my face from them, I will see what their end shall be: for they are a very froward generation, children in whom is no faith.
21 They have moved me to jealousy with that which is not God; they have provoked me to anger with their vanities: and I will move them to jealousy with those which are not a people; I will provoke them to anger with a foolish nation.
22 For a fire is kindled in mine anger, and shall burn unto the lowest hell, and shall consume the earth with her increase, and set on fire the foundations of the mountains.
23 I will heap mischiefs upon them; I will spend mine arrows upon them.
24 They shall be burnt with hunger, and devoured with burning heat, and with bitter destruction: I will also send the teeth of beasts upon them, with the poison of serpents of the dust.
MEMORY VERSE: "Then Jesus answered and said, O faithless and perverse generation, how long shall I be with you? how long shall I suffer you? bring him hither to me." – Matthew 17:17
MOTIVATIONAL QUOTE:
Nobody will write you off when you fail, you can only be written off when you decide to remain a failure.
PRAISE WORSHIP: Take a worship song as led by the Holy Spirit
PROPHETIC WORD FOR TODAY:
YOUR NIGHT TIME OF SORROW IS TERMINATED, IN THE MIGHTY NAME OF JESUS.
The MESSAGE:
Today's devotional session will grant you access to the realm of victory. God wants you to constitute a source of serious headache to your enemy. Beloved, the agents of the devil will not think twice before they poison their victims. Therefore, you must poison them before they poison you.
This is to be done with acidic prayers that function as poison in the body of the enemy. It should not be strange to us that God kills those who are bent on killing the stars that God wants to raise up. These enemies know that they cannot afford to toy with the weapons of spiritual warfare. These are strange and uncommon weapons that are introduced by God when the battle becomes hot. As far as God is concerned, He that must die, must die. This is why He applies the law of divine substitution when it comes to dealing with the enemy. The entire army of Pharaoh was, for example, buried in the Red Sea in order to let the children of Israel go. Indeed, God can wipe out the army of the dark kingdom, if that is the only way through which you would gain your freedom or liberty.
Also see: Open Heaven 30 December 2020 – Overcome Your Body
The weapon deployed by God in such a situation is an uncommon one. Whenever He uses uncommon weapons, God's intention is to deal with a group of enemies that can only be stopped by such strange weapons. Among such strange weapons is the poison of the serpent. There are other warfare weapons that function like poison.
You need to pray that God should send such poisonous arrows into every witchcraft coven where your issues have been tabled and your destiny is targeted for destruction. The weapon of poison has been created to enable us inject poison into agents of darkness set to poison us.
PRAYER POINTS:
MORNING
Oh Lord, reveal Your divine plan for my life, in the name of Jesus.
I break every circle of failure upon my life, in the name of Jesus.
I receive empowerment for speedy breakthroughs, in the name of Jesus.
EVENING
Oh Lord, let the anointing of excellence fall on me, in the name of Jesus.
Every mark of rejection against my life, be wiped off by the blood of Jesus.
Oh Lord, purge my tongue by Your fire.
Every demonic power that wants to waste my labour and energy, be bound and be paralysed by the chains of God, in the name of Jesus.
MOUNTAIN TOP LIFE is a daily devotional by Dr. D.K Olukoya (General Overseer, Mountain of Fire and Miracle Ministries, Worldwide)
Flatimes Notice Board: Until you are born again, God ever abiding presence will never be with you. You must be born again to enjoy continuous victory. Please say the displayed prayer below in faith:
Lord Jesus, come into my life. I accept You as my Lord and Personal Saviour. I believe in my heart You died and rose from the dead to save me. Thank You Lord for saving me, in Jesus name Amen.
If you just prayed the prayer of salvation online please send your testimonies and prayer request to ecounselling@mountainoffire.org, +234 (803) 078-0919 OR +234 (817) 363-1657.