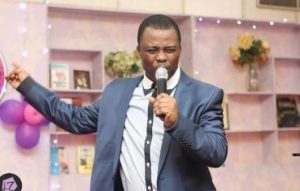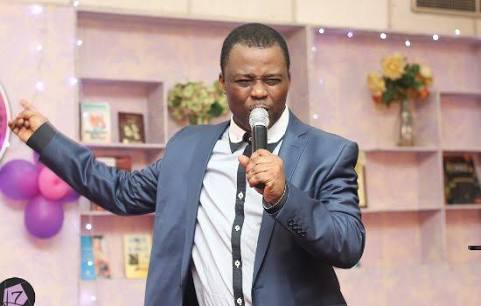 TOPIC: The Principal Thing (Mountain of Fire and Miracle Ministries Sunday, 25 March 2018)
FIRE SCRIPTURE: Proverbs 24:13-14
MEMORY VERSE:
"Wisdom is the principal thing; therefore get wisdom: and with all thy getting get understanding." – Proverbs 4:7
The MESSAGE:
Wisdom is a spiritual virtue that enables one to do the right thing at the right time in the right proportion. The Bible records that everything that God did concerning heaven and earth, He used wisdom in doing them. It is by wisdom He located where He placed the pillars of the earth and it remains unshaken. He demarcated night from day with wisdom. He created some creatures to reign at night and some to rule during the day. Everything that God created speaks of His wisdom.
Wisdom gives solution to your problems and it helps you to avoid unnecessary controversies. If there is anything that you need to work with God in this ever-changing world, it is wisdom. How to get divine wisdom? The Bible commanded us in the book of James 1:5 says, "If any of you lack wisdom, let him ask of God, that giveth to all men liberally, and upraideth not: and it shall be given him." Wisdom is needed in every area of one's life. It is needed in business, academics, human relationships, both in the church and outside the church. Thus, our level of wisdom can decide how much stress we will have to go through and how much time we will spend on every challenge we encounter. It then means that wisdom is what every believer needs in the journey of life.
Wisdom will save you a lot of energy, time, embarrassments or disappointments. It will make you prosper almost effortlessly; and what can be sweeter than that? In Jesus is packed all the nuggets of wisdom you will ever need in life. Little wonder He is called the Wisdom of God. With Jesus as your author, you will enjoy the wisdom of the kingdom. The Scriptures says if any one lacks wisdom he should ask God who is more than ready to give wisdom in abundance. Why not ask Him now and begin to enjoy the fullness of God's grace in all that you do.
MOTIVATIONAL QUOTE:
Getting wisdom is the wisest thing you can do.
PROPHETIC WORD:
You shall receive uncommon wisdom to level every mountain before you.
PRAYER POINTS:
MORNING
1. O God, save me from pride and arrogance, in the name of Jesus.
2. O God, give unto me the wisdom to turn problems to solutions, in the name of Jesus.
3. As I read and meditate on the word of God, my mind is renewed to bring forth great ideas, in the name of Jesus.
EVENING
4. My Father, I open my heart to receive your counsel, in the name of Jesus.
5. O Lord, bless me with the wisdom to do the right thing at the right time, in the name of Jesus.
6. I turn the wisdom of my enemies to foolishness, in the name of Jesus.
7. I receive the wisdom of God to turn every mountain to plain, in the name of Jesus.
"If you missed yesterday devotional, please click to read MFM Mountain Top Life Daily Devotional HERE
MOUNTAIN TOP LIFE is a daily devotional by Dr. D.K Olukoya (General Overseer, Mountain of Fire and Miracle Ministries, Worldwide)
Flatimes' Notice Board: Please do not prolong your salvation if you have not repented. Many are going home daily and tomorrow maybe too late…There is still hope, JESUS LOVES YOU!