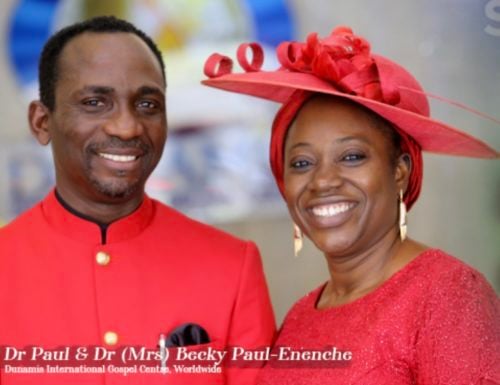 Dunamis Seeds Of Destiny 12 January 2022 Devotional By Dr. Paul Enenche: Do Not Be Weary
Click HERE for Previous MESSAGES by Pastor Paul Enenche
TOPIC: Do Not Be Weary (Seeds Of Destiny 12 January 2022)
SCRIPTURE: And let us not be weary in well doing: for in due season we shall reap, if we faint not. Galatians 6:9.
THOUGHT FOR THE DAY: Many people become weary when their labour is not valued or appreciated.
Service is an established covenant pathway to authority in life and destiny. Service is key to the unction. Service attracts the anointing and power of God.
Also Read: Open Heaven 12 January 2022 – Lessons From Elisha I
Psalm 89:20 says:
I have found David my servant; with my holy oil have I anointed him:
David was anointed into authority and power at the frequency of service.
However, there are many temptations that hinder effective service to God.
One of these temptations is:
The temptation of weariness in service
This temptation usually happens when people are left to do all the work alone, often with little or no encouragement. This temptation can also come as a result of delayed expectations.
Galatians 6:9 says:
And let us not be weary in well doing: for in due season we shall reap, if we faint not.
Beloved, do not be tired of doing the right thing. Maybe, you are getting tired because no one notices you or appreciate what you are doing, and you say, "I have been doing this work and nobody cares. Nobody appreciates or values what I do. I am tired". Do not be weary, and do not give up.
Many people become weary when their labour is not valued or appreciated. Or they do not see the kind of result they expect as they serve God and so they get discouraged. Their expected outcome in serving God seems not to manifest.
Sometime ago, there was a young man who gave a testimony in church. He said, one day, his mother told him, "What has your going to church done for you? What is your profit for always being in church?"
Can you imagine this kind of mother? What does she expect her son to do? To be smoking, drinking and womanising? His own mother tried to discourage him from serving God but he refused to be discouraged, and God turned his life around to the shame of the devil.
Beloved, this shows that satan can use anyone to discourage your commitment to God. Refuse to allow anyone discourage you from serving God.
REMEMBER THIS: Many people become weary when their labour is not valued or appreciated.
ASSIGNMENTS:
Refuse to be weary or tired even when your service to God is not valued or appreciated.
Persist in serving God and God will bless you for your persistent service.
PRAYER: I receive the grace Lord to keep serving You despite discouragements. Help me to be focused on You and serve You to the end, Lord, in Jesus' Name.
FOR FURTHER UNDERSTANDING, GET THIS MESSAGE: KEEPING FAITH ALIVE (PT. 2).
QUOTE: Never allow the devil to weary you. Never allow Satan to watch you cry. Culled from "15 KINGDOM STRATEGIES FOR SURVIVAL" by Dr Paul Enenche.
DAILY BIBLE READING: Exodus 6-10.
REFLECTION: What is most important is not who watches what you do for God or who values. What is most important is serving God from the heart with the best of your ability until you hear "Well done" at the end of the journey.
PROPHETIC WORD/DECLARATION: Every spell of weariness or tiredness be destroyed off your life in Jesus' Name.
Today's devotional was written by Pastor Paul Enenche of the Dunamis International Gospel Centre (DIGC), headquartered at Abuja, Nigeria, with Pastor Paul and Becky Enenche, as the Senior Pastors. It is a power-packed arena where God's Presence, Principles and Power are at work for the salvation, healing and restoration of human destinies and dignities
Flatimes Notice Board: Until you are born again, God ever abiding presence will never be with you. You must be born again to enjoy continuous victory. Please say the displayed prayer below in faith:
Lord Jesus, come into my life. I accept You as my Lord and Personal Saviour. I believe in my heart You died and rose from the dead to save me. Thank You Lord for saving me, in Jesus name Amen.
If you just prayed the prayer of salvation online please send your testimonies and prayer request to info@dunamisgospel.org, +234-803-3144-509, 234-803-320-0320.