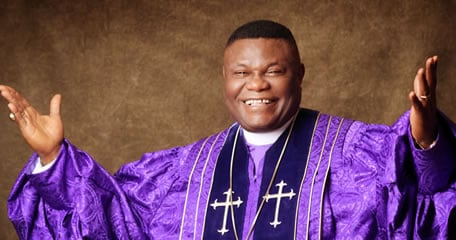 Topic: Develop The Mindset Of Blessing [TREM Devotional 3 July 2020]
Click HERE for Previous MESSAGES by Bishop Mike Okonkwo
"So then they which be of faith are blessed with faithful Abraham." Galatians 3:9 (KJV)
Who told you that you can only be blessed when conditions are favourable? If that is the case, then why is He God? Moses was born when the condition was not favourable. But that didn't stop the manifestation of his destiny. Favourable or not, you are blessed. That should be your mindset. The mindset that you are blessed going out and blessed coming in. Blessed in your storehouses and in all that you set your hands unto. This is not contingent on whether you are black or white, it has to do with God. The same God over all is rich unto all that call upon His name. When you believe Him and give your life to Him, you stand to be blessed anywhere you go in the world because He is still God.
Anywhere I go in the world, I go with that mindset and I declare the favour of God upon my life and God honours it. This is not because I am a Bishop, it is simply because of whose I am. The same favour and grace are available to you. The challenge is your mindset – if you do not change your mindset and develop the mindset of a blessed person, you will be depriving yourself of many benefits God has in store for you.
How do you change your mindset? How do you develop the mindset of blessing? It is simply by studying the word of God. Don't live only by the word of God you read on Sundays in Church. Take out time to study – not just read but read, meditate on what you have read, and act on it. Let the word be the lamp to your feet and the light to your path. Make out time for the Word of God. No matter how busy your schedule is, prioritise the study of the word and as you do, you will see yourself become more and more of what the word of God says about you. Child of God, you must learn to put on the mentality of royalty. God has made you royalty.
Further Reading: Deuteronomy 28:3-13, 2Corinthians 9:6-11
Daily Bible Reading: Morning- Job 25-27; Evening- Acts 12
Written by Dr. Mike Okonkwo; Is the Presiding Bishop of The Redeemed Evangelical Mission (TREM); a versatile man of God with over 30 years of dedicated service unto the Lord.
Flatimes' Notice Board: Until you are born again, God ever abiding presence will never be with you. You must be born again to enjoy continuous victory. Please say the displayed prayer below in faith:
Lord Jesus, come into my life. I accept You as my Lord and Personal Saviour. I believe in my heart You died and rose from the dead to save me. Thank You Lord for saving me, in Jesus name Amen.
If you just prayed the prayer of salvation online please send your testimonies and prayer request to trem@trem.org, Phone: +234 1 773 8584