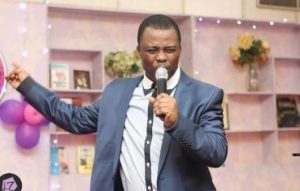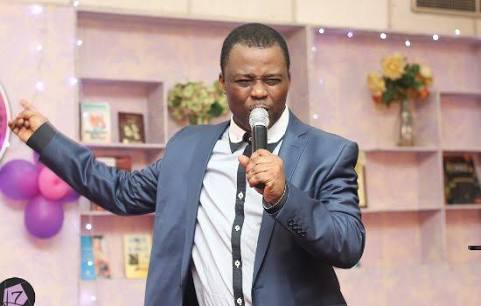 TOPIC — Healing: Your Divine Right (Mountain of Fire and Miracle Ministries Saturday, 21 April 2018)
FIRE SCRIPTURE: Exodus 15:22-26
MEMORY VERSE:
"Have mercy upon me, O LORD; for I am weak: O LORD, heal me; for my bones are vexed." – Psalms 6:2
The MESSAGE:
"Mum, mum!!!" Sarah cried, "I am hungry, can I have some bread with peanut butter?" Sarah's mum looked across from the kitchen table, where she was fixing dinner to her little beautiful daughter. "Of course darling, you can."
Sarah as the child of her mum has a right to ask for bread when she is hungry. Her mum will be delighted to grant this request. Her daughter must eat.
The Scripture tells us that healing is children's bread. Just like little Sarah, children of God have access to healing. Children of God are to walk in divine health. Sickness is not part of the salvation package. Our redemption is two-fold, Jesus not only died for our sins on the Cross of Calvary, His blood was also shed so we might live free from sickness and disease. Isaiah 53:4-5 says that Jesus bore both our sins and sicknesses. He bore the sins so that you can be reconciled to God. He bore your sickness so you can be free from sickness and diseases. If you believe Jesus bore your sins for salvation; you should believe He bore your sickness for divine health. The devil is the author of sickness. He lies to people and makes them believe sickness is form God. The Scripture says every good and perfect gift comes from God, the Father. Sickness doesn't sound like a gift, does it? You need to understand that as Jesus paid the price for your sins and you don't have to pay for them, He paid the price for sickness also. By His stripes you are healed.
Do not accept sickness and disease in your body. They are illegal occupants. The price has already been paid. You don't have to pay it anymore. Jesus bore it on the cross. You don't have to bear it. Healing is children's bread. Are you a child of God? Then healing is yours. Take your healing in the name of Jesus, don't be cheated.
MOTIVATIONAL QUOTE:
If the Spirit of God who raised Jesus Christ from the dead dwelleth without you, He will quicken your mortal body.
PROPHETIC WORD:
I prophesy unto you today that every dry bone in your spirit, soul and body will receive life right now.
PRAYER POINTS:
MORNING
1. Father, have mercy upon me, in the name of Jesus.
2. Blood of Jesus purge my roots and make me whole, in Jesus' name.
3. Fire of the Holy Spirit, purify my blood and heal me of my infirmity, in Jesus' name.
EVENING
4. Ancestral infirmities operational in my life, pack your load and get out, in Jesus' name.
5. Every root of gall and wormwood, producing I'll health in my life, dry up, in Jesus' name.
6. Lord Jesus, heal me of my infirmities, in the name of Jesus.
7. Arrows of sickness fired into my life, backfire, in the name of Jesus.
"If you missed yesterday devotional, please click to read MFM Mountain Top Life Daily Devotional HERE
MOUNTAIN TOP LIFE is a daily devotional by Dr. D.K Olukoya (General Overseer, Mountain of Fire and Miracle Ministries, Worldwide)
Flatimes Notice Board: Until you are born again, God ever abiding presence will never be with you. You must be born again to enjoy continuous victory. Please say the displayed prayer below in faith:
Lord Jesus, come into my life. I accept You as my Lord and Personal Saviour. I believe in my heart You died and rose from the dead to save me. Thank You Lord for saving me, in Jesus name Amen.
If you just prayed the prayer of salvation online please send your testimonies and prayer request to contact@faithoyedepo.org, 07026385437 OR 08141320204.