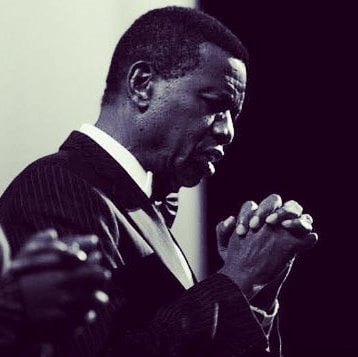 Prayer Points On Open Heavens 11 March 2021 – Prayers For Leaders
Click HERE for Previous Open Heaven Devotional
Open Heaven 2021 Prayer Points for March 11th:
1.Father, thank You for all leaders in every sphere – whether it is education, health, technology, manufacturing, politics or anywhere whatsoever, please give them wisdom and good counsellors so that they can lead aright in Jesus' name. – Click HERE for Open Heaven 11 March 2021
2.Father, anything that may have been destroyed in any sphere of life, please give the leaders in that sector the grace to rebuild in Jesus' name.
3.Father, please help our leaders to battle whatever challenges are hindering their good success in Jesus' name.
4.Lord, I pray for all those who are leading me directly in Church, in my office, in my neighbourhood, in my family, everyone who is in a leadership position over me, let them not lead me astray, in the name of Jesus.
5.Lord, put Your fear in the hearts of all our leaders. Teach them to honour You and let them follow after peace diligently in Jesus' name.
Lord, let righteousness be exalted at every leadership level in my nation, industry, Church and all over the world in Jesus' name.
7.Father, take away selfishness from the heart of all our leaders. Give them compassion for the people they lead.

8.Father, please expose all the wolves amongst our leaders. Father, for the sake of Your people, expose evil doers amongst our leaders and remove them all in Jesus' name.
9.Father, give our leaders the grace to lead us into abundance in Jesus' name.
10.Father, arise and uproot every leader who has purposed in his heart to hurt Your people. Father, don't spare them in Jesus' name.
11.Father, please unite all our leaders; take away the division and confusion in Jesus' name.
12.Your personal prayer point for Your leaders..
THANKSGIVING: Father thank You for your protection over all our leaders, and your grace that allow them to lead.
Some of the prayer points are deep spiritually and may not be understood by carnal minds.
If you want to be blessed from these prayer points, you must first, surrender Your life, to the Lord Jesus Christ, Himself, by saying this prayer:
"Lord Jesus, I come to You with a deeply repentant heart, please, forgive me all my sins. I surrender my life to you, today, and, I accept You, as my personal Lord and Saviour. Please, come into my life and save my soul from eternal destruction in hell fire. In Jesus name, I pray."
These prayers have no expiry date! Please, pray them, irrespective of the time they get to you. Remain blessed, in Jesus name.
Kindly, purchase your own hard copy or online version of the Open Heavens Devotional & buy for your friends too, as a potent evangelism tool. God bless you, as you sow, into Pastor E.A. Adeboye's book Ministry, in Jesus name.